[wpvideo byimzUxl ]
This past July, the Trump Administration announced a series of tariffs aimed at China, claiming unfair trade policies against the US. So far, the US has imposed three rounds of tariffs on Chinese goods, totaling more than $250B and impacting a wide variety of industries, from consumer goods to railway equipment.
Beijing has fired back, first imposing tariffs on $50 billion of US goods, and later retaliating with tariffs on an additional $60 billion. If this second retaliatory round is passed, the levies will cover more than 80% of all US exports to China.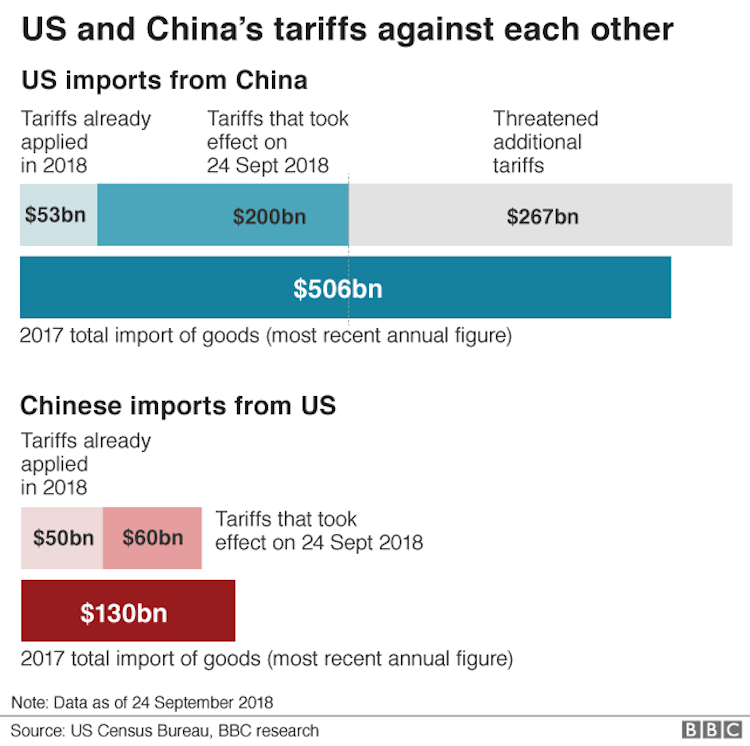 On the other side, combined with previous actions, the latest 10% tariff on $200 billion worth of Chinese goods means roughly half of the products that China sells to the United States each year will be hit by American tariffs. The IMF warns that if this should escalate, it will have dire effects globally, including a permanent hit to global growth, and has already downgraded its global growth predictions from 3.9% to 3.7%.
While the Trump Administration has offered a $12B bailout to support affected farmers, if necessary, a full-scale bailout for all industries affected even by the first round of tariffs is estimated by the US Chamber of Commerce to cost $39B.
American consumer sentiment has already taken a hit since July, particularly when it comes to the outlook for steel and aluminum costs. Here's a look at 4 industries that are already seeing an impact from tariffs imposed on both sides.